Let's Go On A Journey
And Find Your Dream Home
PERFSONALIZED FULL SERVICE TO YOU! ALWAYS WORKING HARD & WORKING SMART FOR YOU!
WHY LIST WITH US
Personalized showings. No substitutes! We will be there to SELL every time!
Professional photography, video, aerial photography & floorplans that makes your home standout online.
A dedicated website with professional photography & video.
Produce multilingual marketing material in print and online as needed.
Always prioritize you and your home.
To Find Your Dream Home
Take time to truly understand the profile of your dream home and your must-haves.
Provide deep market knowledge of the local areas.
Carefully curate the list of homes right for you.
Accompany you at each showing and preview homes to save you time.
Develop smart and effective strategies to negociate the best price for you.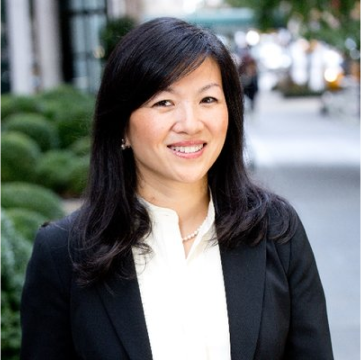 "Nothing brings me more joy than seeing the happy face of a satisfied client. It is what motivates me to work hard and work smart each and everyday for them. It is my mission to make sure that each and every client feels they received personlized service from me and that I gave them my very best always and in ALL WAYS!"
"My personal aim with every client is to build a long-term relationship by delivering the perfect property they are seeking and meeting their financial and personal goals," says Shelly. "I will always put in the work and time to find the best possible situation for an individual, family or company. Personally, I come from a foundation of integrity and honesty and hold myself to that."
My family and I met Shelly through a listing she had recently sold. When she found out that I was moving into the area she instantly offered to help and set up a fantastic tour that allowed us to quickly find a place. She took a great deal of stress off our plate. Fast forward more than 1 year, Shelly has been our go to advisor for all things real estate and rental property income. She is honest, trustworthy, immensely knowledgeable, and dependable. She has a wonderful family that we have also come to know through working with her. When you work with Shelly, you are also working with her network. She has a great network of people she trusts for all your real estate needs. We were very fortunate to meet her and recommend her without hesitation.
When my partner and I moved to San Diego for a new job we weren't that familiar with the area. I contacted Shelly because she was representing a rental we were interested in. Right off the bat I felt very comfortable with her. She was incredibly professional, personable, and knowledgeable. At the time we hadn't seen a lot places so Shelly offered to take us around to other rentals first but we ended up going with the original one she was representing because it was by far the best choice. She was very helpful and responsive at every step of the process and it was pleasure working with her. I highly recommend her if you are thinking of renting or buying in San Diego.
Shelly is a very professional, knowledgeable, responsive realtor! When I came out to San Diego from Virginia, I knew very little of the area and hadn't had much response from any other realtors. Shelly offered to help me and was phenomenal! She knew the area, kept me in my budget and showed me 10 plus homes in two days! Once I had picked a home she negotiated the contract and took care of everything. I would highly recommend using Shelly if you are looking for a realtor in the San Diego area!
"Shelly is one of the best agent's we have had the pleasure of working with. She is responsive, thorough and always has her clients needs and best interests in minds. In a business, which is full of Agents trying to seal a deal to get their commissions locked in, Shelly stands out as someone who is not only super knowledgeable but also committed to really working for her clients and ensuring that they are happy with the home they end up in. Its been a pleasure to work with her and I would recommend her to anyone who is in the home buying process."
"Xiaosong (Shelly) is very knowledgeable and responsible. I am staying in China and not familiar with all the things related to buying apartment, she is patient to explain all details to me and helped me to solve all the difficulties I encountered. I am very satisfied with her performance and all the help to get me buy the apartment in downtown Brookline.You will have the same feeling. ~_~"
Shelly is professional, and responsive. Her thorough and extensive research combined with her knowledge of the local market allowed me to quickly find properties I would be interested in. Thanks to her fast action, and leveraging her connections, she was able to expedite much of the paperwork necessary to make an offer at the right time. This enabled me to secure a home in an extremely competitive market, where every day spent waiting and each opportunity missed would cost me thousands. She was able to advise me effectively in writing offers, and negotiating counter offers.